Prices have been verified by eReading on the Cheap at time of posting. Please verify that the book is still free or bargain priced before confirming your order. Some books may not be free outside the United States.
At her great aunt's old mansion on the northern California coast, Sara Blakemore discovers the journal of the former owner who went missing just before World War II. Sara's entranced by the entries that show a passionate man, romantic and loyal ~ unlike her cheating husband Bram.
Joss Montague can't remember his life or how long he's been wandering in the cold mist. When a young woman begins to read his journal, the mist clears and his past comes back to him as she reads each page.
When Bram shows up wanting to save their marriage, Sara feels obligated to try ~ but has a ghost from another time already captured her heart?ON SALE ofr $0.99 – Will be $4.99 after Labor Day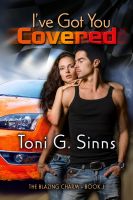 Anistasia moves a lot to get away from her past. But when she lands in Brooksville she runs into John. Something about him just makes her feel so safe and he can't get her off his mind. The two soon learn they actually have more in common than they could possibly ever know.  Get free on Smashwords
Passions are fueled…Two World's collide…
What would you do if your future had another plan for you?
Cevin Harpster is in his residency year to obtain his M.D. He's looking forward to his new life after graduation, where he will open his own practice and marry his high school sweetheart.
When Cevin suddenly starts dreaming of a beautiful woman he can't help but wonder if he may be going insane, as she seduces him night after night, taking him to heights of ecstasy he never knew he longed for. As the dreams become more frequent, his sex drive rockets and his fiance', Sam, finds Cevin's new desire for experimenting enticing, even if a bit rough, when his sexual experiences from his dreams are used on her.
Weird things continue to happen in Cevin's dreams, when he learns that this mysterious woman actually exists, and he is meant to be her mate and lead a pack of wolves he never imagined to be real.
When dreams and reality meet…someone always gets burned!On Sale for only @0.99!
First Jesuit Pope predicted in THE MESSIAH MATRIX!To what lengths would the Vatican go to suppress the secret origins of its power? Current papal politics has made this thriller eerily prophetic! The Messiah Matrix is a myth-shattering novel whose protagonists delve into the secrets of the past—and expose the fundamentalists who hide them still.
A renowned scholar-monsignor is killed in Rome while a Roman coin is recovered from a wreck off the coast of ancient Judea. It's up to his young American protégé–a Jesuit priest–and a vivacious, brilliant archaeologist to connect these seemingly disparate events and unravel the tapestry that conceals in plain view the greatest mystery in the ecclesiastical world. Together they pursue their passion for truth—while fighting to control their passion for each other. What they uncover is an ancient Roman imperial stratagem so controversial the Curia fears it could undermine the very foundations of the Roman Catholic faith–much like the secrets emerging from the Vatican in today's news.
From the ancient port of Caesarea to Rome's legendary catacombs and the sacred caves of Cumae, this contemporary novel follows their exhilarating quest to uncover the truth about the historical existence of the real "Christian Savior."Get it for FREE!
Shy, funny, loveable Emily's a pretty unlikely candidate for a phone sex operator. She'd die if she had to talk dirty face-to-face—especially to her hot cop boyfriend. She sure didn't set out to do phone sex—she wanted to be a writer. But when her BFF framed her for plagiarism, she got in a tiny financial hole and saw this ad for a "phone actresses"…Hey, it's not nearly as bad as it sounds. No pantyhose or pantsuits, no regular hours, you're your own boss, and lots of people to talk to. Guys, that is. But here's the odd thing—lots of them want to talk about more than Emily's imagined attributes; they start to think of her as the best friend they'll never have to meet. Next thing you know, one of her customers gets killed. What's a phone kitten to do? Solve the murder herself, of course!
Get it for FREE!
Live young. Live hard. Love deep.Charley Redford was just an ordinary girl until Jake Caplin moved to her small town in Indiana and convinced her she was extraordinary. Almost from day one Jake pulled Charley into the deep and promised he was right there with her. But when a tragic incident darkened Jake's life he waded out into the shallows and left Charley behind.
Almost four years later Charley thinks she's moved on. That is until she takes a study year abroad in Edinburgh and bumps into none other than Jake Caplin at a party with his new girlfriend. The bad-boy-turned-good attempts to convince Charley to forgive him, and as her best friend starts spending time with Jake's, Charley calls a truce, only to find herself tumbling back into a friendship with him.
As they grow closer, the spark between them flares and begins playing havoc with their lives and relationships. When jealousy and longing rear their destructive heads, Charley and Jake struggle to come to grips with what they mean to one another.
And even if they work it out, there is no guarantee Charley will ever trust Jake to lead her back into the deep…
New Adult Romance
Recommended Reading Age 18+On Sale for $2.99